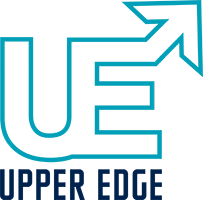 TRUST US TO GIVE YOU THE DISTINCT EDGE
Upper Edge strives to be the future in design, science, technology and other hot sectors by building strong companies. The team loves to endure a tough challenge or two and excels at transforming the most complex problems into clear, accessible solutions. The group is young, revolutionary and has a research-oriented mentality infused with plenty of creativity. Our aim is to become thought leaders in brand and product development in the coming years. We are assertive when faced with challenges and down-to-earth during moments of success. All of which come together to give us the Upper Edge.
MISSION
Our mission is clear and strong. To keep thinking futuristic and envision the links between design, science, technology and a whole range of other interests.
VISION
We envision becoming a highly successful conglomerate, using the synthesis of Technology, Art and Marketing to take us there.
The team is multi-disciplinary and multi-faceted. Members come from varied backgrounds sharing complementary experience, qualifications and skills. This varied skill set contributes to specific objectives of the organization. Great individual backgrounds and an excellent understanding are what make us tick.